MiParque is a bilingual, mobile-responsive website that serves as a source of information through text alerts and a place to cultivate community participation in the building of the park in The Little Village. Residents can submit, view and vote on ideas for improving their community, and also sign up for health, safety and community alerts, sent via text message or Facebook in Spanish or English. 
I worked on a multi-disciplinary team to develop this website while at Columbia College. My role in this project involved writing the creative brief and contributing to the documentation and copywriting, wireframing, installing and skinning WordPress plugins, and leading the final presentation to the client.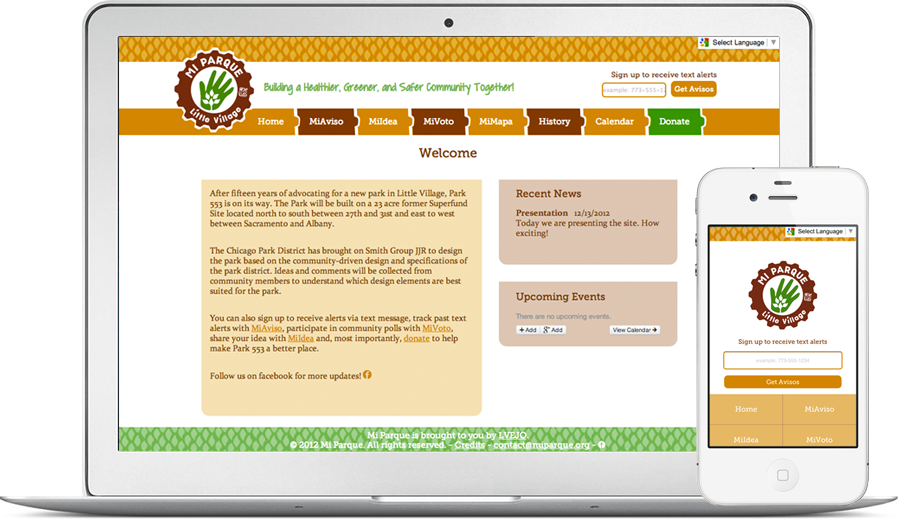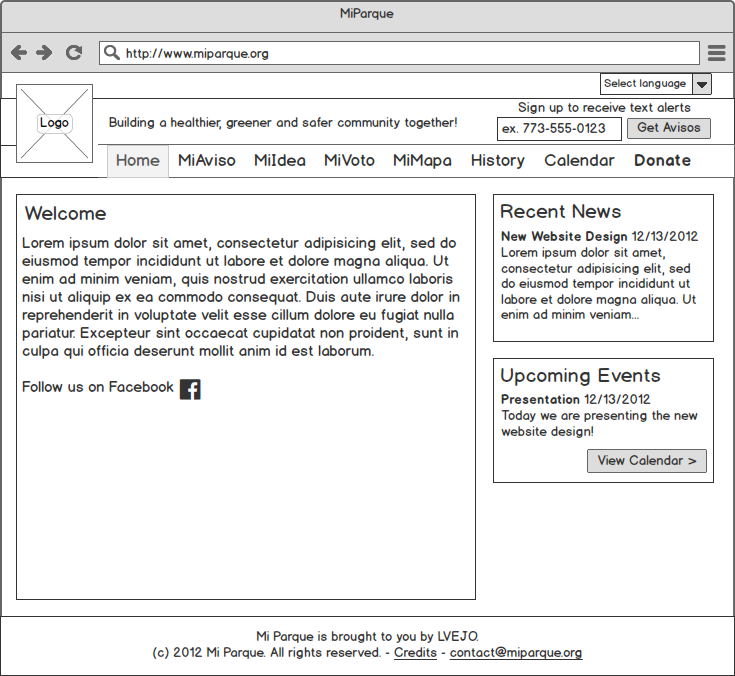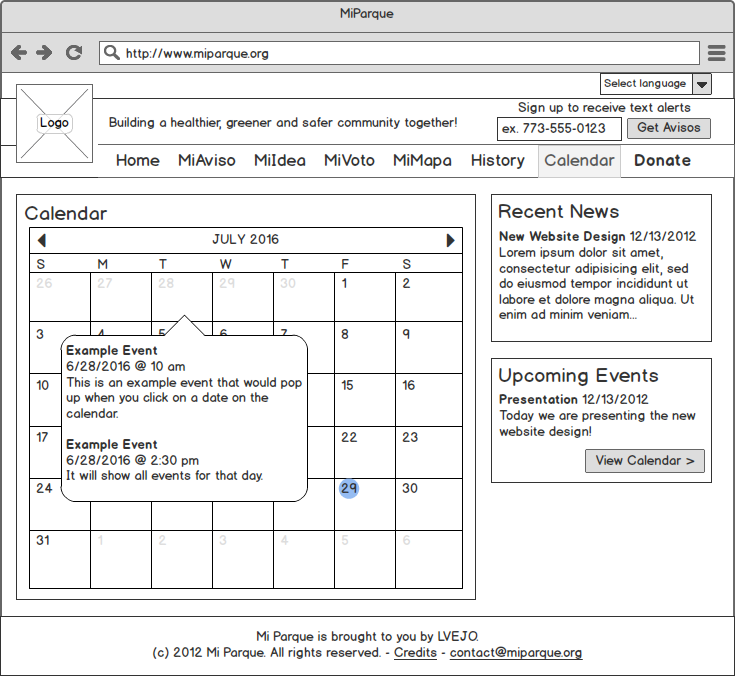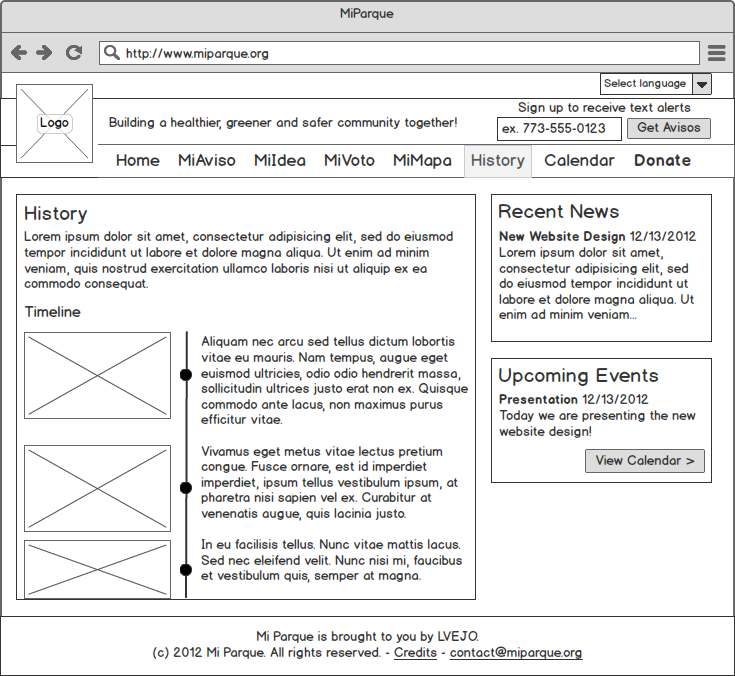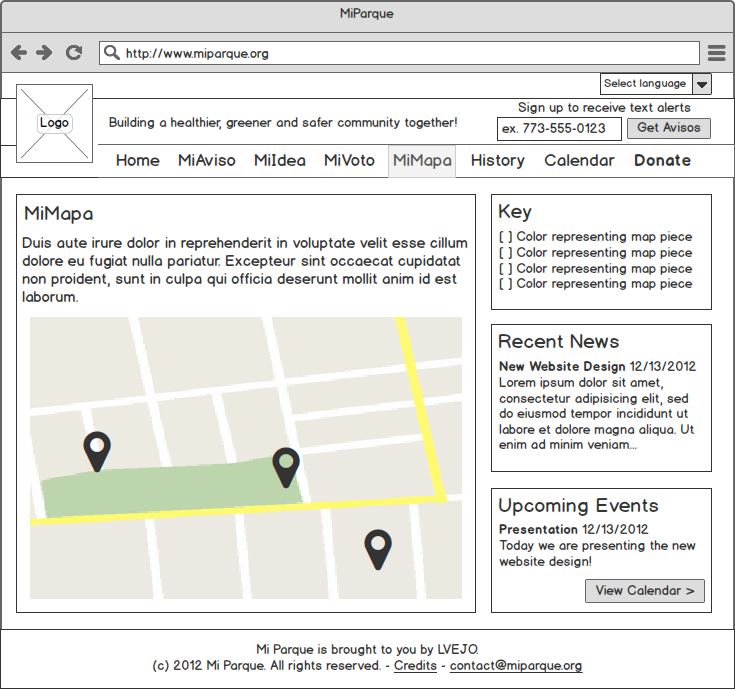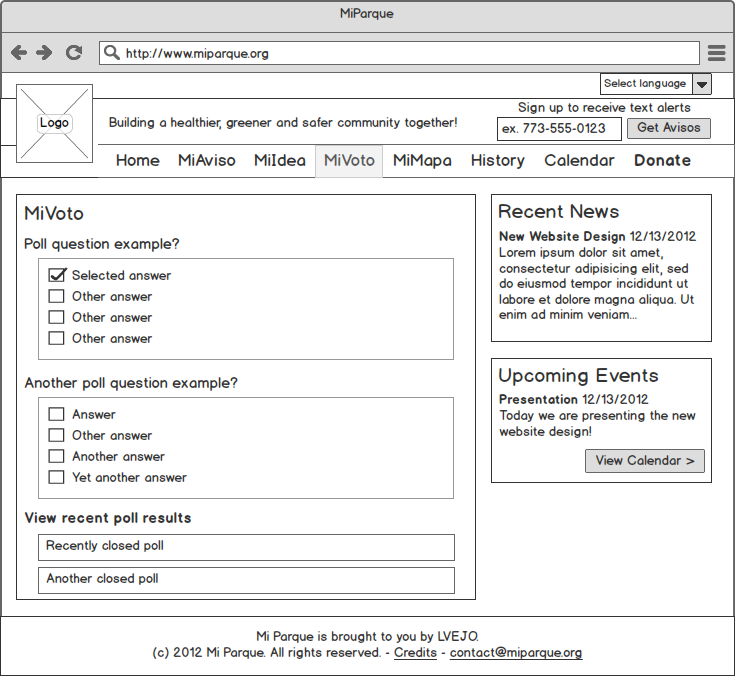 Documentation
A guide to the MiParque branding, WordPress and the plugins used on the site.