MiParque is a bilingual, mobile-responsive website that serves as a source of information through text alerts and a place to cultivate community participation in the building of the park in The Little Village. Residents can submit, view and vote on ideas for improving their community, and also sign up for health, safety and community alerts, sent via text message or Facebook in Spanish or English. 
I worked on a multi-disciplinary team to develop this website while at Columbia College. My role in this project involved writing the creative brief and contributing to the documentation and copywriting, wireframing, installing and skinning WordPress plugins, and leading the final presentation to the client.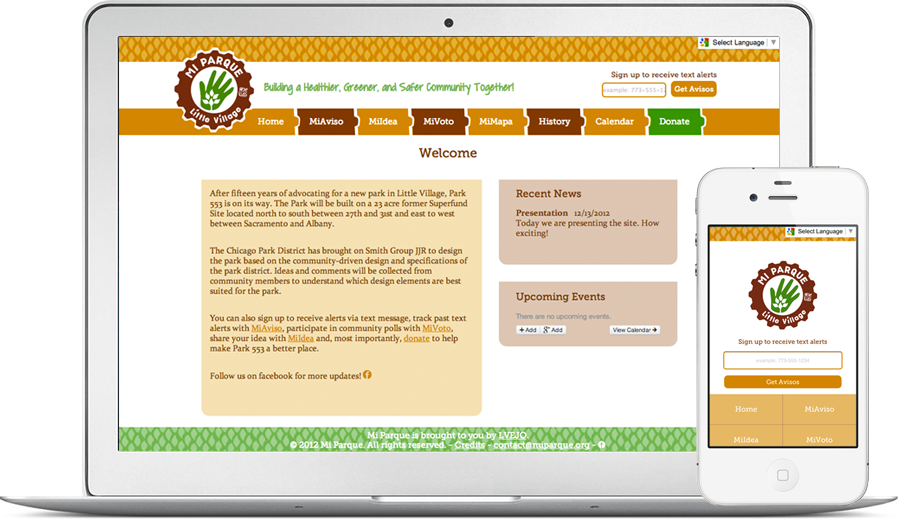 The home page gives an overview of the the MiParque initiative, as well as feeds for both recent news and upcoming events.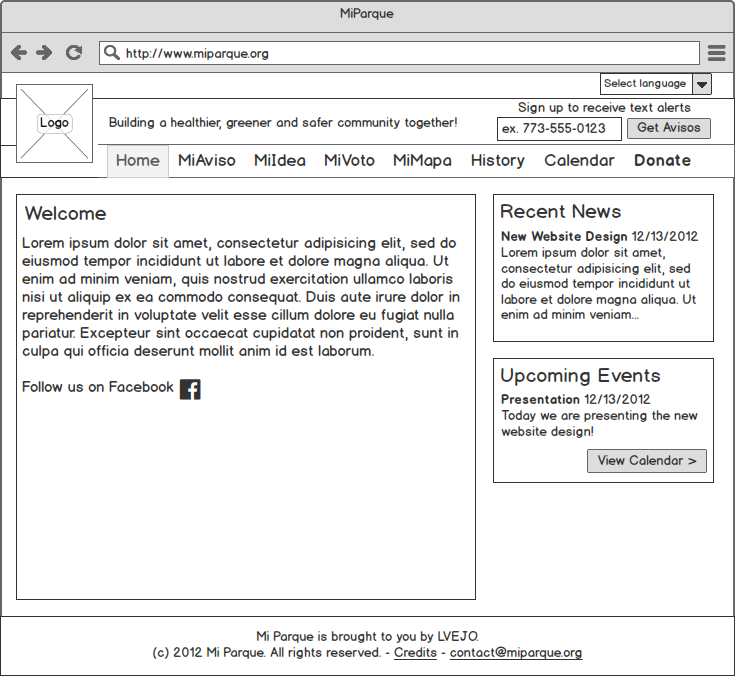 The MiAviso page is designed to log the alerts that people can view here or receive on their phones. There will be various kinds of alerts, pertaining to things like meetings or construction.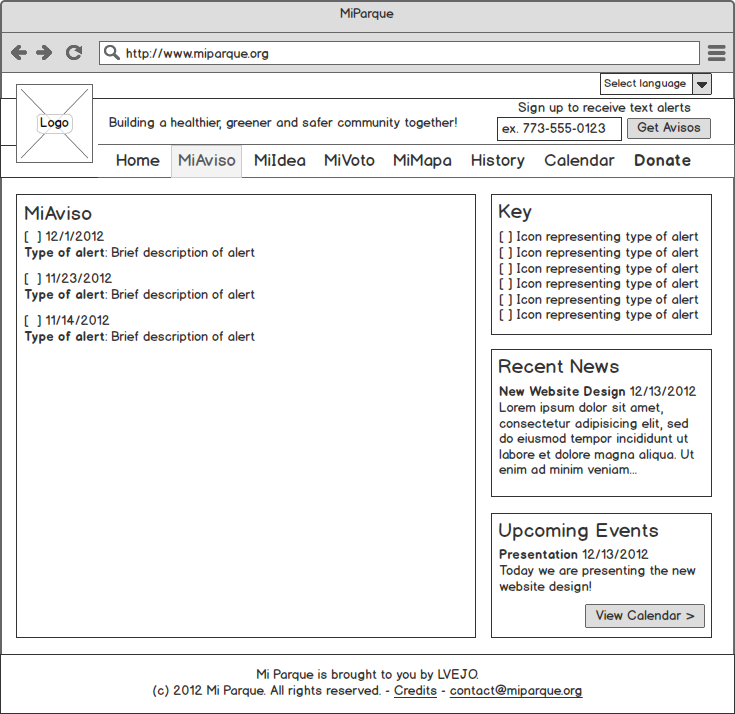 The MiIdea page is designed to incite community involvement and gives the people of the Little Village the opportunity to voice their opinions on different aspects of the park and other decisions involved in the building process.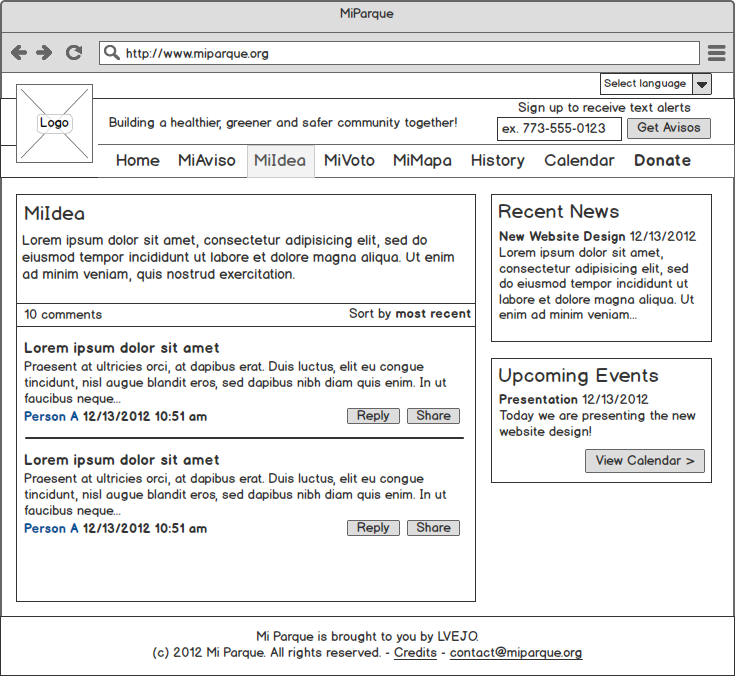 The MiVoto page is designed to get feedback from the community and share that feedback using polls.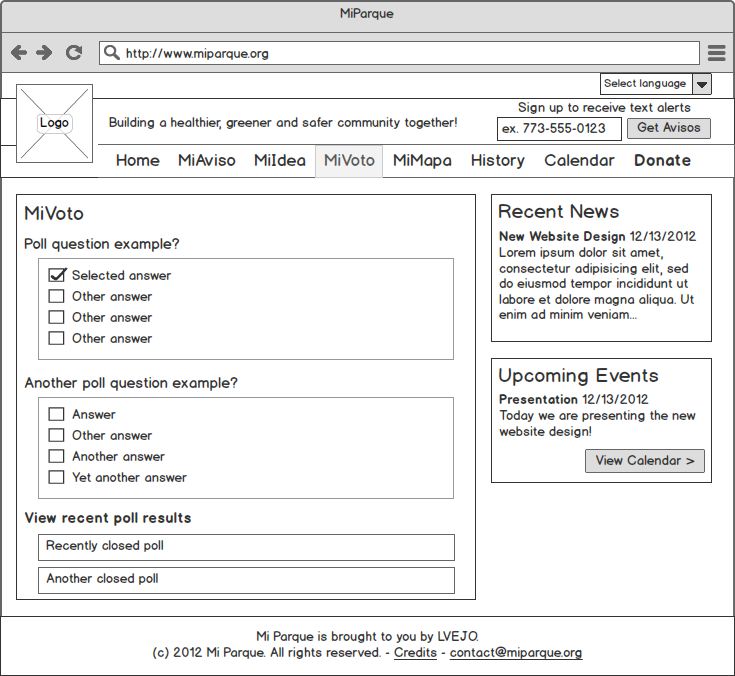 The MiMapa page shows a Google Map with superimposed highlighting and icons to represent different features of the park.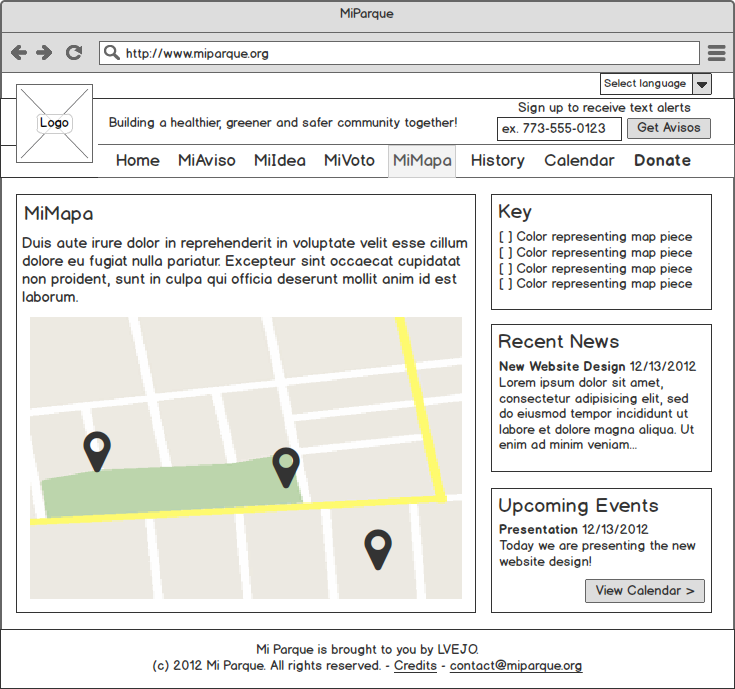 The History page provides background information on the LVEJO and the progress of the MiParque project in a timeline format.
The Calendar page will contain all upcoming events pertaining to MiParque.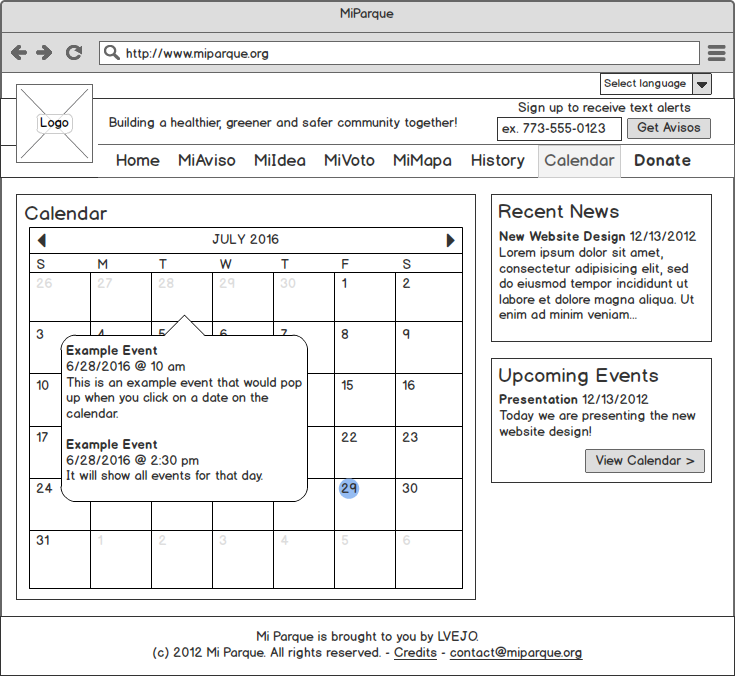 A guide to the MiParque branding, WordPress and the plugins used on the site.