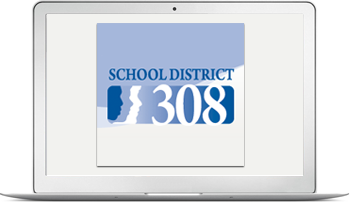 As the webmaster for the Oswego School District 308, I was tasked with developing an updated information architecture for all of the District's websites, as well as doing research and conducting surveys to aid in the selection of a new content management system. 
I also developed a plan for archiving and transferring all of the data and files from the current website in conjunction with guidelines for maintaining consistency and organization throughout the District's websites.
User Survey
I created a survey to send out to the most frequent users of the site, the webmasters for each school, to get an idea of their opinions of the site and how they use it.
Sitemaps
After receiving the survey responses, I created new sitemaps for all Oswego 308 school district websites.

Best Practices Documentation
While reorganizing the website and archiving files to be brought over to the new CMS, I noted some practices that would be useful in creating a series of websites that are easy to manage and intuitive to use. I compiled these best practices into a document to be distributed to the web masters.